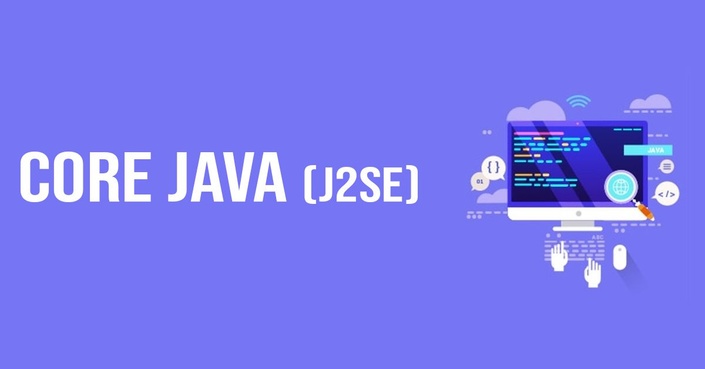 Core Java Course
Faculty: Raju | 22 hours | Version: 1.6 | Development | on Windows and Linux
Java Developer Salary & Career
Top IT MNC such as Wipro, IBM, Infosys, Accenture, etc.,
The average salary of a Java Developer is ₹ 1,102,825 per year.
Java is one of the world's most important and widely used computer languages, and it has held this distinction for many years. Unlike some other computer languages whose influence has weared with passage of time, while Java's has grown. Java is a high level, robust, object-oriented and a secure and stable programming language but it is not a pure object-oriented language because it supports primitive data types like int, char etc.
01. Java Learning pre-requisites?
No Pre-requisites
02. What is self-learning?
Self Learning is nothing but pre-recorded Videos. These videos recorded while we were conducted instructor-led online classes.
03. Do you offer refund?

we don't offer refund. Instead we offer course replacement for genuine reasons (Notify us in 24hours).
04. Do you provide materials?

This course doesn't have any materials.
Java Sample CV & Interview Questions
We Provided Sample CV & Java Interview Questions.
Course FAQ
01. Do you covered real-time issues?
Yes, Instructor cover many real-world examples.
02. Can I access the next version also?
When ever we conduct live classes on next version, from the same faculty. Thus you can access them.
03. May I watch unlimited times?
Yes, Unlimited times.
04. Course Life-time access?
You can access the course videos for Life-time.