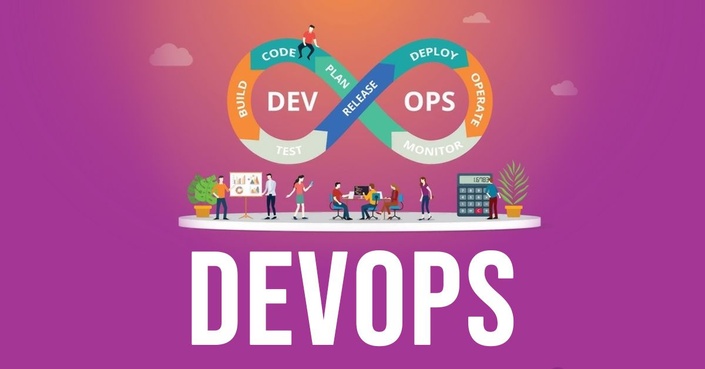 DevOps Course
Faculty: Vimal | 23 hours | 21 Videos | on Linux & Cloud
DevOpss Engineer Salary & Career
Top IT MNC such as Wipro, IBM, Infosys, Accenture, etc.,
The average salary of a DevOps Engineer is ₹ 674,202 / year.
DevOps (a portmanteau of "development" and "operations") is the combination of practices and tools designed to increase an organization's ability to deliver applications and services faster than traditional software development processes. This speed enables organizations to better serve their customers and compete more effectively in the market.
01. DevOps Learning pre-requisites?
AWS and Linux Basics.
02. What is self-learning?
Self Learning is nothing but pre-recorded Videos. These videos recorded while we were conducted instructor-led online classes.
03. Do you offer refund?

we don't offer refund. Instead we offer course replacement for genuine reasons (Notify us in 24hours).
04. Do you provide materials?

Yes there is some complimentary materials available.
DevOps Sample CV & Interview Questions
We Provided Sample CV & Interview DevOps Questions.
Course FAQ
01. Do you covered real-time issues?
Yes, Instructor cover many real-world examples.
02. Can I access the next version also?
When ever we conduct live classes on next version, from the same faculty. Thus you can access them.
03. May I watch unlimited times?
Yes, Unlimited times.
04. Course Life-time access?
You can access the course videos for Life-time.