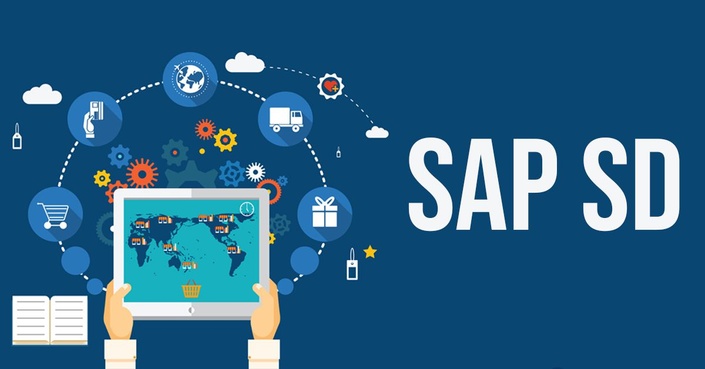 SAP SD Course
Faculty: Naveen | 19 hours | ECC 6.0 (EHP5) | Techno Functional | on Windows

Course FAQ
01. Do you covered real-time issues?
Yes, Instructor cover many real-world examples.
02. Can I access the next version also?
When ever we conduct live classes on next version, from the same faculty. Thus you can access them.
03. May I watch unlimited times?
Yes, Unlimited times.
04. Course Life-time access?
You can access the course videos for Life-time.
05. Sap SD Learning pre-requisites?
Basic knowledge of Financial Accounting. SAP Sales and Distribution (SD) is an important module of SAP ERP consisting of business processes required in selling, shipping, billing of a product. The module is tightly integrated with other SAP MM & SAP PP. Key sub-modules of SAP SD are Customer and Vendor Master Data, Sales, Delivery, Billing, Pricing and Credit Management.
06. What is self-learning?
Self Learning is nothing but pre-recorded Videos. These videos recorded while we were conducted instructor-led online classes.
07. Do you offer a refund?
We don't offer a refund. Instead, we offer course replacement for genuine reasons (Notify us in 24hours).
08. Do you provide materials?
This course doesn't have any materials.