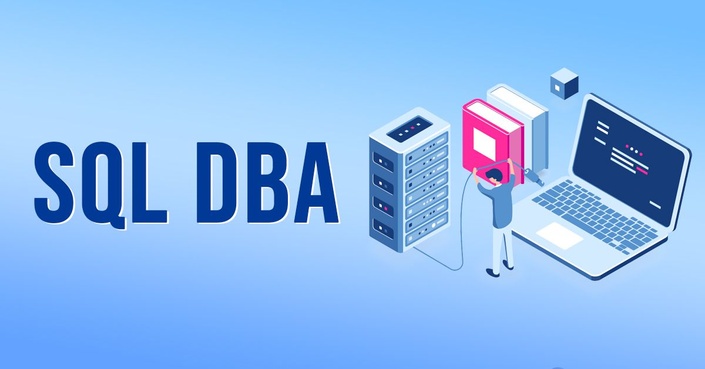 SQL Server (DBA) Course
Faculty: Venkat | 17 hours | Version: Developer Edition | Platform: Windows, Desktop
Sql Admin Salary & Career
Top IT MNC such as Wipro, IBM, Infosys, Accenture, etc.,
The average salary of a SQL Server Administrator (DBA) is ₹ 1,114,822 per year.
SQL Server is a relational database management system (RDBMS) from Microsoft designed for the enterprise environment. SQL Server adds a number of features to standard SQL, including transaction control, exception and error handling, row processing, and declared variables. Being effective as a SQL Server Database Administrator (DBA) therefore requires a thorough understanding of SQL Server's advanced capabilities and a corresponding level of technical acumen and sophistication.
01. Sql Server Learning pre-requisites?
No pre-requisites.
02. What is self-learning?
Self Learning is nothing but pre-recorded Videos. These videos recorded while we were conducted instructor-led online classes.
03. Do you offer refund?

we don't offer refund. Instead we offer course replacement for genuine reasons (Notify us in 24hours).
04. Do you provide materials?

This course doesn't have any materials.
SQL Server Sample CV & Interview Questions
We Provided Sample CV & SQL Server Interview Questions.
Course FAQ
01. Do you covered real-time issues?
Yes, Instructor cover many real-world examples.
02. Can I access the next version also?
When ever we conduct live classes on next version, from the same faculty. Thus you can access them.
03. May I watch unlimited times?
Yes, Unlimited times.
04. Course Life-time access?
You can access the course videos for Life-time.